A Fun, Safe Place For Your Child to Learn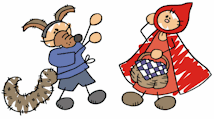 Happy Days Learning Center is a year-round pre-school and school-aged children's program. We have been providing a
quality educational experience
to the community for more than 30 years. Our nurturing environment provides developmentally appropriate play and learning activities for children ages 2 to 11.
Our Philosophy and Curriculum
At Happy Days each child is accepted and valued as a unique individual that is allowed and encouraged to develop at his or her own pace. Our
school-year curriculum
is centered around a "Letter of the Week", and includes storytelling, arts & crafts, fine motor activities, music & movement, outdoor play, imaginative play, pre-reading and writing skills and cooking activities. During the
summer
we take a journey around the world, learning about the culture, traditions and food of places around the globe. Holidays and cultural celebrations are big at Happy Days, and we also offer several field trips throughout the year.
At Happy Days our goal is to prepare children with the social, academic and cognitive skills they need to enter Kindergarten, while having fun.
Our Facilities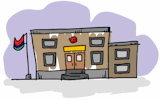 Happy Days has two separate buildings and three large tranquil and shaded playgrounds. The first is specifically designed for our 2 and 3 year old children. When they are ready to transition, 4 year-olds are moved to one of three pre-kindergarten classrooms and the playground for older children. A third playground has a modern play structure and is shared by younger and older children at different times of the day.
Flexible Scheduling Options
Happy Days offers highly flexible
programs
and
attendance
options. Children may attend part time, full time, or on
flexible schedules
- you choose the days and times that are most convenient to you. For school-aged children, Happy Days provides convenient van transportation from Springhill Elementary School.