Summer Programs & Camps
Two separate programs are offered over the summer months, one for children ages 2-4, and another for children in Kindergarten to 5th grade. Children do not need to be signed up during the school year to join either of our summer programs.
The Summer 2018 program starts on June 11. Flexible scheduling allows you to sign up for 2 to 5 days per week, with half or full days to meet your needs. Please call us to inquire about availability on the schedule that works with your summer plans.
Bluebirds, Butterflies and Bears (2s, 3s and 4s)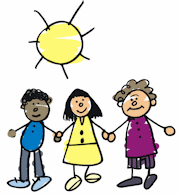 Children in the
Bluebird, Butterfly and Bear
groups enjoy the traditional Happy Days Summer Program, taking a journey around the world. Each week has arts & crafts, music, games and food-related projects from a different part of the world. Our curriculum is adapted to the specific developmental needs of each age group. Our Hawaii Week will wrap up with a traditional luau, our Western Week will end with a Western Cookout, and we will celebrate the end of our Latin American Week with a festive Pi
ñ
ata Fiesta, just to mention some of the fun!
School-Aged Children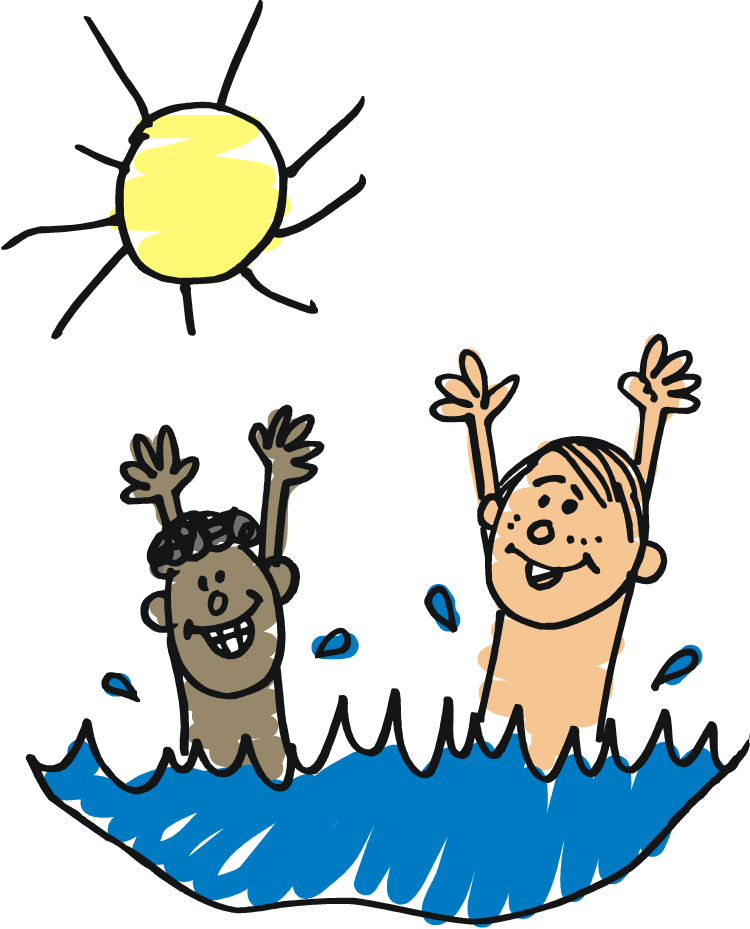 Children in Kindergarten to 5th grade will be having a blast in Mr. Ron's Summer Camps. Sign-up for 2 to 5 days per week, full days only.
Sample weekly schedule is as follows:
Mondays: arts & crafts and cooking projects at Happy Days
Tuesdays & Thursdays: park and swim days, (rotating to different parks each week, swimming at Dewing Park)
Wednesdays: movie days
Fridays: trip days, each week to a different venue, including the Jelly Belly factory, Antioch water park, Tilden Park's steam trains, an A's game...and more!